Open source collaboration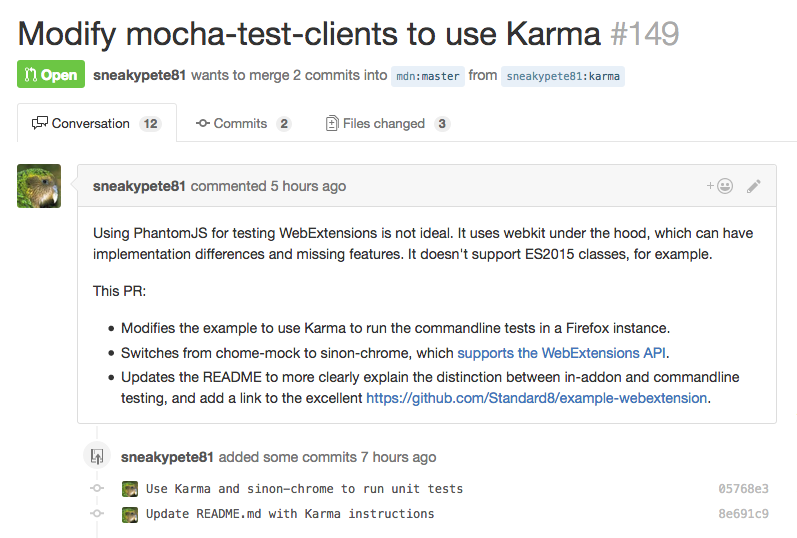 Open source is magical
Is open source a tax on our time?
Yes, it takes more time.
It's worth it.
jpm: a tool for developing SDK add-ons
New maintainer: me?
100+ open pull requests
Open issues for days
If you build it [and it's useful] they will come
web-ext: a tool for developing WebExtensions
Created Feb 1st 2016
19 contributors (4 employees)
Contributor types:
Feature X is broken
I want feature Y
I want to learn cool stuff!
This is fun!
What makes it fun? Instant gratification!
easy to install
fast unit tests
Documentation is essential
README.md

What does it do?
Why should I be excited?

CONTRIBUTING.md
Don't trap people in a wiki maze
.github/ ISSUE_TEMPLATE.md
First contact with a contributor
You only get one first impression
Be nice and stuff
Reject patches politely
"If you can't figure out how to make the change, you're not qualified"
good first bug
Empathy